If you're considering getting your pet spayed or neutered, you might know it should be done but feel a little uncertain. At Raleigh Community Animal Hospital – your veterinarian in Raleigh – we want to help ease your worries and feel good about your decision with this guide.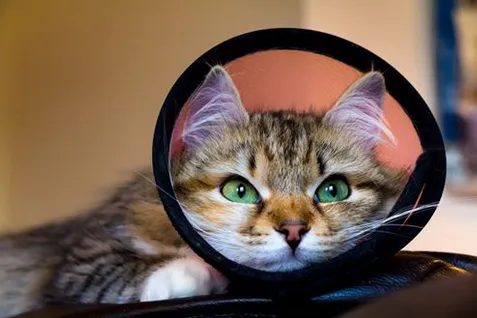 What's the Difference Between Spay & Neuter?
Both spaying and neutering are forms of sterilizing your pet. However, which form of sterilization your pet needs depends on their gender. Female pets get spayed. This is the process of removing the ovaries and uterus. Male pets are neutered, which means that their testicles are removed.
The Importance of Having Pets Spayed & Neutered
One reason to have your pet spayed or neutered is to prevent unwanted pregnancies. While some pet owners breed their pets, others prefer not to have litters of puppies or kittens to be responsible for. While this might seem cruel to some, the truth is that pregnancies such as these lead to pet overpopulation and stray animals. It's much kinder to have pets spayed or neutered than to leave puppies and kittens to fend for themselves.
Another reason to have your pet spayed or neutered is that it improves its overall wellness. Females that are not spayed are at higher risk of developing breast cancer and many other diseases. Neutering your male pets can prevent testicular cancer, prostate issues, and more.
You can also enjoy the benefit of not worrying about mating behaviors. When female pets go into heat, they tend to be more noisy and messy – sometimes urinating all over your home. Male pets tend to roam away from home, leaving pet owners worried and the pet at risk of injury.
At What Age Should My Pet Be Spayed or Neutered?
This depends on the pet you have and its health. Puppies as young as two months old can undergo the procedure but it might be as late as six to nine months. Kittens anywhere from eight weeks to five months can undergo the procedure. Your veterinarian will discuss the recommended time for your pet during your pet's wellness exam.
Schedule Your Pet's Spay & Neuter Appointment
If you have questions about these procedures or would like to schedule an appointment, give our team at Raleigh Community Animal Hospital a call. Call us today at (919) 948-4210 or reach us through our website by using our online contact form.