Through the American Veterinary Medical Foundation's Veterinary Care Charitable Fund, our hospital is able to help animals rescued from abuse and neglect and the pets of clients facing personal hardships. Your donations to the AVMF on behalf of our hospital will help us help animals. Click here to make your tax deductible donation.
Below are some of the animals donations have already helped.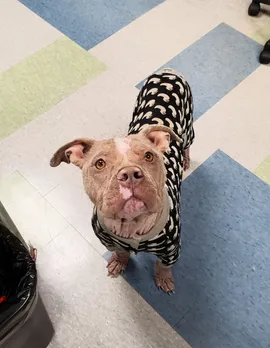 Barley was found on the side of Highway 70. He was sitting on the side of the road - nothing but skin and bones - when our practice manager, Phen, found him. What little hair he has now, he has grown since being with us - he had a severe case of demodex mange that he will take a few weeks to months to heal. Barley is malnourished and positive for heartworm disease, yet nothing we cannot 'fix'! Barley is a super sweet boy and has hit the jackpot with his new momma!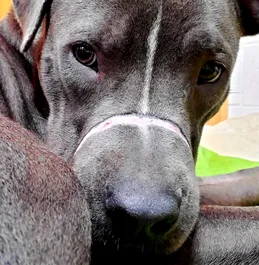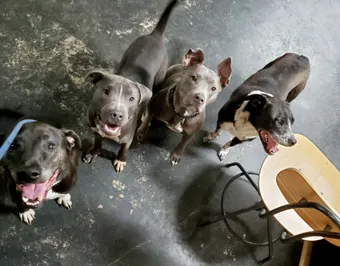 Anderson was found, malnourished, dragging a chain that weighed almost as much as he did at the time. The scar around his muzzle is from a zip-tie - possibly to keep him from barking, someone had tied his muzzle shut and left him chained. While there was nothing on his face when he was found, it was obvious that it had cut deep into his face and his injuries went from inside out and were very swollen. Dr. Foca put him back together and he is doing amazingly now, up to a healthy weight, and has been adopted by our practice manager, Phen. Pictured (right) with his new family.


Tupelo was brought to our attention by one of our staff. He had been surrendered to a shelter and due to the severity of his injuries, would have been put down. You can't tell by looking at him now (left), but when he came to us, the left side of his face was almost completely detached - he had been attacked by another dog and his previous owner did not seek medical care for two weeks. Dr. Teresa did an amazing job putting him back together and he now is a part of Dr. Teresa's forever family!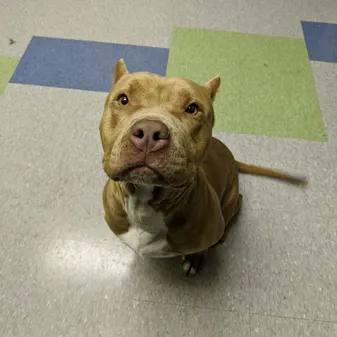 Grace is Tupelo's sister. She was surrendered and came to us to be spayed; yet, upon arrival broke with severe kennel cough. Once Grace's kennel cough clears, she will be headed home with a foster to get a taste of some happy home-life!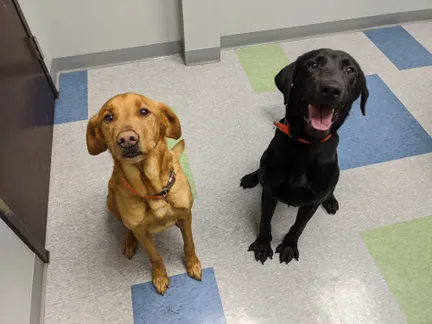 Daisy (left) and Gunner (right) were surrendered to us due to unfortunate circumstances. Gunner and Daisy, both, were in need of medical attention; but because of your generosity - we are able to stand in the gap until both were adopted into loving homes!!!